Hope Landis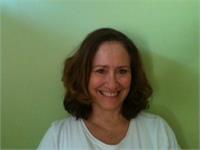 RYT-200
Hope began teaching yoga over 20 years ago. She received her certification at the Sivananda yoga ashram in upstate New York. She was and continues to be amazed and in wonder of the connected, centered, and wondrous joy and acceptance that the practice of yoga brings. She recently took a hiatus from teaching to complete a master's program and received a nurse practitioner's certification and practices with South MS Nephrology and Memorial Hospital, Gulfport. She has been inspired by all of her wonderful teachers along the way and is moved by the commitment and spirit of David Life and Sharon Gannon of Jivamukti yoga. She believes wholeheartedly that yoga is acceptable to all and that we collectively can assuredly make this world a more loving and better place one breath, one moment, one hug, one smile, one yoga practice at a time. She is very excited to begin sharing the practice of yoga again and being a part of the wonderful yogic spirit at River Rock Yoga.
Hope Landis instructs the following:
(Open to all except new beginners) A balanced, flowing series of poses, awakens the breath, balances the body and creates flexibility & strength. This warming, revitalizing vinyasa practice supports the various systems of the body, while quieting the mind. Sun salutations, standing poses, balance poses, backbends, twists and forward bends are used in unique combinations of pose/counterpose.