Mary Ann O'Gorman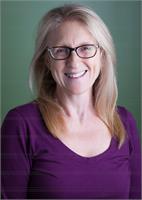 CYT, RYT-500
Mary Ann has lived in Ocean Springs since 1991. She started practicing yoga in 2006 as a way to recover from the physical stress of Katrina, but found the practice transformational and decided to delve deeper into yoga by becoming a teacher. A graduate of the first class of Dragonfly Yoga coming out of River Rock, she has been teaching yoga since 2009. She is an E-500 hour RYT having trained at Kripalu Center for Yoga in Lenox, Massachusetts with Jonathon Foust, Larissa Hall Carlson, Devarshi Hartman, and Dr. Scott Blossom. Mary Ann also has a special interest in and is working on her certification to teach Trauma Center-Trauma Sensitive Yoga, through the Trauma Center in Brookline, Massachusetts. Off the mat, she writes poetry and fiction and is a writer with both an MA in literature and an MFA in creative writing. She has recently taken up surfing.
Mary Ann O'Gorman instructs the following:
(Open to all):A refreshing blend of asana that includes breath awareness, restorative postures & gentle movement. Explore how the breath can be used to bring a meditative aspect to both stillness and movement, creating an atmosphere for renewal.




(Open to all except new beginners) A balanced, flowing series of poses, awakens the breath, balances the body and creates flexibility & strength. This warming, revitalizing vinyasa practice supports the various systems of the body, while quieting the mind. Sun salutations, standing poses, balance poses, backbends, twists and forward bends are used in unique combinations of pose/counterpose.




(Open to all):

A gentle yoga class that includes introduction to vinyasa flow, which combines attention to the breath with gentle, flowing, therapeutic movement.