Shawn Chappell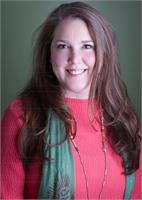 RYT-200
Shawn lives in Ocean Springs where she grew up and is a 1985 graduate of Ocean Springs High School. While raising two children she received a Bachelor of Science degree in Paralegal Studies from the University of MS in 1995. In May of 2001, seeking relief from depression and back pain associated with living with Scoliosis, she attended her first yoga class and became a devoted student of yoga ever sense. From the teachings of an eclectic mix of teachers and traditions, Shawn completed the requirements to become registered with Yoga Alliance at the 200hr level in 2004. She has been teaching at River Rock Yoga since the humble beginnings envisioned by her first teachers and together with Moira is so grateful to be able to continue to share the gift of yoga with others along the Gulf Coast and the many students that return year after year on their travels. Shawn is currently working toward completing the hours required for obtaining registration at the 500hr level with Yoga Alliance and certification through Surya Chandra Healing Yoga School. She is also a Second Degree Reiki Practitioner and "Connected Warriors" Yoga Instructor. Shawn's classes are for students just beginning the path of yoga and for those that enjoy a more therapeutic, gentler and restorative experience. "With over 12 years of experience, Shawn brings a quiet and natural presence to support your practice both emotionally and physically," Moira Anderson.
Shawn Chappell instructs the following:
(Open to all):A refreshing blend of asana that includes breath awareness, restorative postures & gentle movement. Explore how the breath can be used to bring a meditative aspect to both stillness and movement, creating an atmosphere for renewal.




2 hour class on Sundays over a 6 week time period. Open to all interested in or working to overcome addiction. This series integrates the wisdom of Yoga, Meditation, Ayurveda and traditional 12-Step recovery tools to overcome addictive and self-destructive behavior.

$100 for all 6 weeks

$20 drop in




(Beginner) A continuous 9 week series, teaching basic postures to introduce movement, breathing and relaxation techniques. Written material is offered to support your understanding of what you learn in class.




(Open to all): Developed to specifically promote deep openings in the body. The intensive use of props aids in slowly opening tight places. (It is not unusual to spend the entire class lying down!)




Yoga of Recovery 2 is an ongoing practice class for students who have completed the Yoga of Recovery 6 week series. It is held every Wednesday 12-1:15pm.




(Open to all except new beginners) A balanced, flowing series of poses, awakens the breath, balances the body and creates flexibility & strength. This warming, revitalizing vinyasa practice supports the various systems of the body, while quieting the mind. Sun salutations, standing poses, balance poses, backbends, twists and forward bends are used in unique combinations of pose/counterpose.